Alli Bean – Twenty Questions
The first single off of her debut album, Outside Voice.
Until album release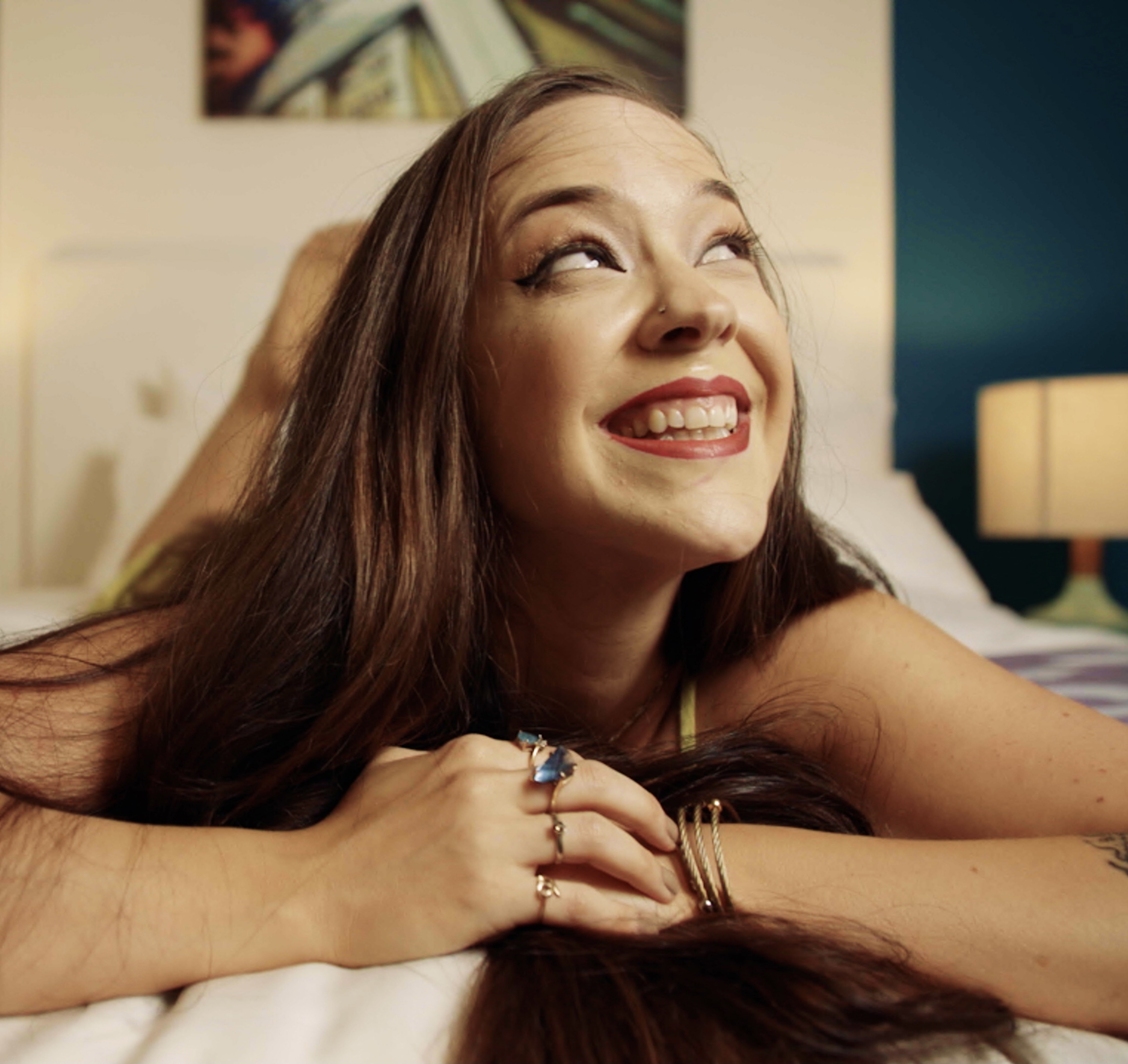 Other Samples of Outside Voice
Introducing Alli Bean
Victoria, BC, Canada's Alli Bean is a multi-award-winning Canadian powerhouse blues/jazz/pop-influenced songwriter and vocalist. Drawing influence from a list of artists including Wynton Kelly, Horace Silver, Fiona Apple and Amy Winehouse, her compositional style leans toward the bluesy funky side of the street, with a twist of jazz and a dash of sass for good measure.
Since her start in classical piano in the 90's, Bean has explored diverse popular styles of music from country and rock to R&B, as well as attained a Bachelor's Degree in Jazz Studies.

Currently on the roster of Indie Entertainment, she has experience in multi genre bands and ensembles. This variety of vernacular has influenced her unique sound. Versatility is one of her superpowers. With various groups, Alli has played venues around Vancouver Island, Canada including The Port Theatre, Hermann's Jazz Club, Alix Goolden Hall and The Union Club of Victoria.

Between 2014 and 2018, with Nick LaRiviere & the Soul Source R&B Band, Alli played several fundraising events for local nonprofit organizations including The Living Edge and Rainbow Kitchen. In the summer of 2019, with the Hollobodies, she opened for talents such as Wise Youngblood, Quadra Sound and Daniel Wesley. She has recorded with Island talent such as The Grinning Barretts, Jade Bell, and Phil Bulmer.

The absence of live performance opportunities since March of 2020 have opened the door to deep solo development and remote collaboration.

Through her work in cover bands from Central to Southern Vancouver Island, Bean forged connection with West Coast talents Dave Friend and Stewart McLellan. Friend, a guitarist and experienced producer of multiple albums for his own trio, Sun Tower, has offered his keen ears and mixing skills to independent artists for nearly 20 years. McLellan, guitarist/electro-drummer extraordinaire, has worked with names such as Dweezil Zappa, Steve Vai, Zoux, and Ray Kurtzweil, plus an appearance as Reader of the Month in Premier Guitar Magazine in April 2020. They joined forces into a remotely collaborative trio with Bean and Friend co-producing to create Alli's debut album, Outside Voice: a culmination of seven of her favourite original works dating back to 2017. This fun, groovy set will make you sway, bouncing on a ride of honest soulful emotion.